Related YoLinux Tutorials:
°Apache, Tomcat, MySQL and Java
---
---
---
Free Information Technology Magazines and Document Downloads


---
---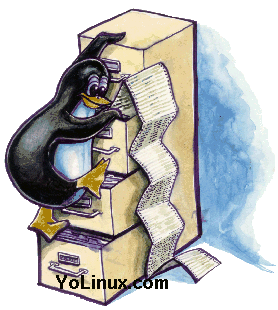 SQL:
Analytic DB:
Analytic stores are databases (usually SQL) for large datasets used for reporting and analytics where columnar optimization and compression are important.
Non-SQL DB:
Not just SQL databases. Not constrained to a fixed table schema. Distributed and scalable.
Other:
---
SQL:
Java based DB Software Products:
Other:
---
Open Source NoSQL Databases
---
---
The following are NoSQL document data stores:
---
Graph databases store data in node based directed hypergraphs. Use a graph database if your data contains many-to-many relationships, and the primary objective is to find patterns and relationships. The following are NoSQL graph data stores:
---
The following are NoSQL XML native data stores:
---
Other and MS/Windows:
---
Linux GUI Database Tools:
---
---

Books:
"Oracle Database 10g: The Complete Reference"
by Kevin Loney
ISBN # 0072253517, McGraw-Hill Osborne

If you are going to own only one Oracle reference, then this is it. It covers it all. (It's a big book)



"Oracle9i PL/SQL Programming"
by Scott Urman
ISBN # 0072191473, McGraw-Hill Osborne

This is a required reference if you are going to use the full power of the Oracle database. In depth look at triggers, functions, cursors, packages, external procedures, ... This is for Oracle users who are programming Oracle within the Oracle environment. For programmers wishing to interface with Oracle from software, use Pro*C.



"Oracle10g: A Beginner's Guide"
by Ian Abramson, Michael Abbey, Michael Corey
ISBN # 0072230789, McGraw-Hill Professional Publishing

If you are lost and need a place to start, then get this book. It covers basic DBA functions, data import/export, SQL, PL/SQL, ...



"Complete Guide to DB2 Universal Database"
by D. D. Chamberlin
ISBN # 1558604820, Morgan Kaufmann Publishers



"PostgreSQL: Introduction and Concepts"
by Bruce Momjian
ISBN # 0201703319, Morgan Kaufmann Publishers



"MySQL, Second edition"
by Paul DuBois
ISBN # 0735712123, New Riders Publishing



"Managing and Using MySQL"
by George Reese, Randy Jay Yarger, Tim King
ISBN # 0596002114, O'Reilly



"MySQL Cookbook"
by Paul DuBois
ISBN # 0596001452, O'Reilly



"High Performance MySQL"
by Jeremy D. Zawodny, Derek J. Balling
ISBN # 0596003064, O'Reilly



"The Definitive Guide to MySQL, Second Edition"
by Michael Kofler
ISBN # 1590591445, APress



"MySQL Certification Study Guide"
by Paul Dubois, Stefan Hinz, Carsten Pedersen
ISBN # 0672326329, Sams



"Informix Handbook"
by Ron M. Flannery
ISBN # 0130122475, Prentice Hall PTR



"Hadoop: The Definitive Guide"
by Tom White
ISBN # 1449389732, Yahoo Press; Second Edition edition (October 12, 2010)



"Cassandra: The Definitive Guide"
by Eben Hewitt
ISBN # 1449390412, O'Reilly Media; 1 edition (November 29, 2010)



"CouchDB: The Definitive Guide"
by J. Chris Anderson, Jan Lehnardt, Noah Slater
ISBN # 0596155891, O'Reilly Media; 1 edition (February 2, 2010)



"MongoDB: The Definitive Guide"
by Kristina Chodorow, Michael Dirolf
ISBN # 1449381561, O'Reilly Media; 1 edition (September 24, 2010)



Oracle Magazine

Contains technology strategy articles, sample code, tips, Oracle and partner news, how to articles for developers and DBAs.

Free Subscription

---
---
---
---