Description:
The ubiquity of the electric multicopter drone was made possible by Arduino based flight software and Linux based ground station planning software. Some drone manufacturers like 3D Robotics and Yuneec have stayed true to the Open Source Software roots while the industry leader DJI is predominantly closed source and proprietary.
This page lists the open source software components and related hardware to support the drone eccosystem.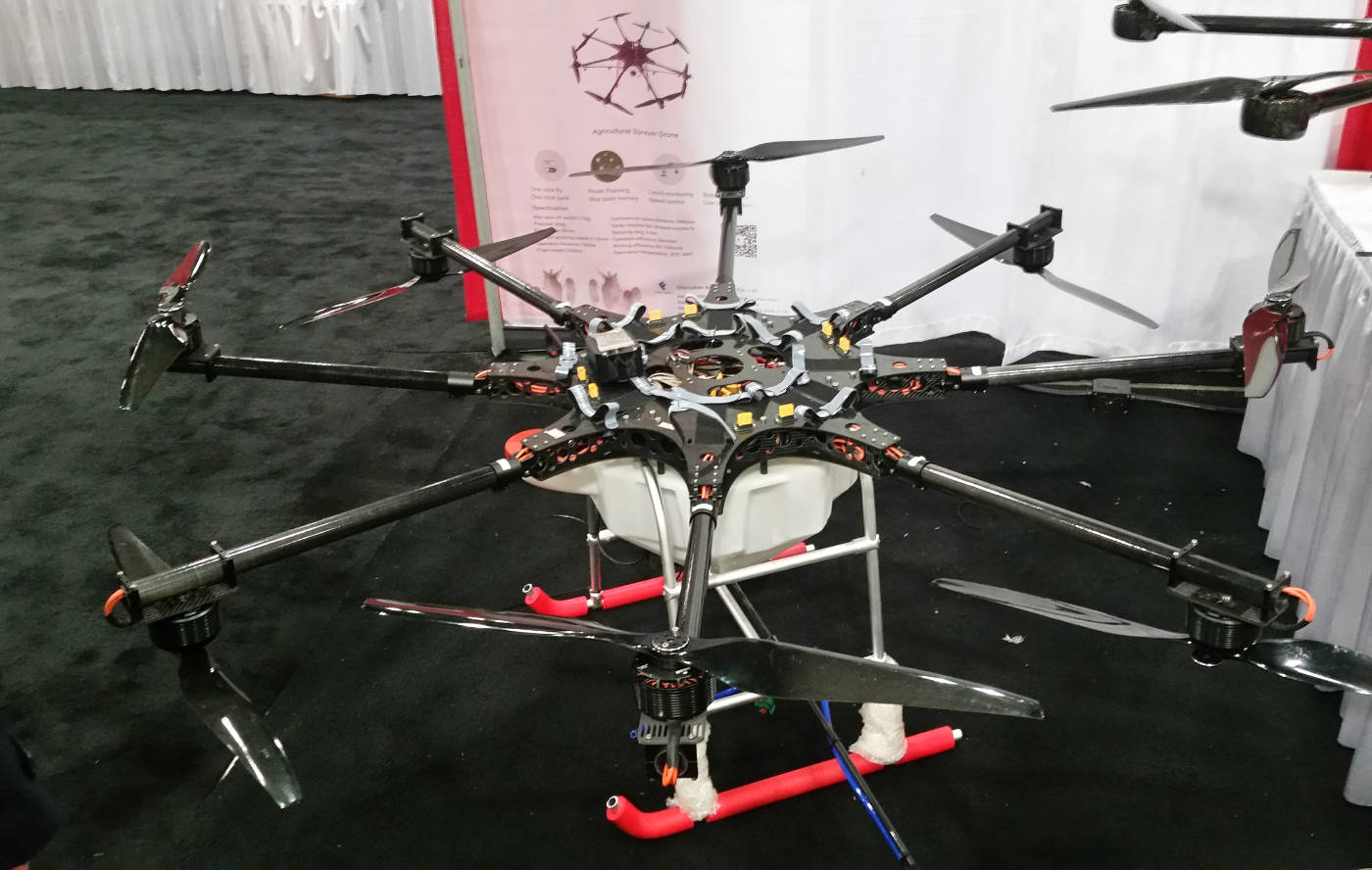 FOSS Based Drone Manufacturers:
Flight Software:
Big open source institutions like the Linux Foundation (industry financed) are sponsoring flight software operating systems through the DroneCode project. Industry partners include chipmakers like Intel and Qualcomm as well as by FOSS based drone manufacturers. Developemnt and experimentation has begun using a more powerful Linux based Raspberry Pi. There are even "fused" systems that have integrated Arduino based Pixhawk and Linux based Raspberry Pi. These systems are Raspberry Pi based with a "Companion Computer" (CC) for real-time flight control. Flight software follows drone brands and flight controller brands where legacy 3DR and partners are ArduPilot based, DJI is mostly proprietary but has new projects based on Robot Operating System (ROS), Eagle Tree based systems use OSD and Libre Pilot based systems are simpler and used extensively in smaller drone racers.
Drone Stacks:
most provide a software technology stack which includes a flight control/autopilot, an SDK, ground software, mobile apps, etc:
Support Software:
MAVLink - message marshalling library for drones - used for telemetry streams, configuring the onboard mission or changing the system configuration.
ROS.org: DJI SDK (Github: DJI OSD source code) - a ROS interface for the DJI SDK using a serial port.
MW OSD - On Screen Display Open Source solution for use primarily with UAV's and with GPS. Supports APM, Naza and Eagle Tree flight controller hardware.
Flight Controller/AutoPilot:
These are the flight/auto pilot software found in many drone stacks. Both APM and PX4 run on the same OS and Driver layers.
PX4: (large number of peripherals supported)

PX4 flight code project (originated from the Pixhawk flight controller project). Runs on QuRT OS, Pixhawk-compatible flight controllers and Linux based systems.

PX4 will require DSP Abstraction Layer (DSPAL) to provide a POSIX interface for porting code for QuRT.
APM: also known as ArduPilot (large community and used in 3DR Solo)

ArduPilot.co.uk: APM - drone stack based on Free open source autopilot firmware (PX4/APM) that supports planes, multicopters, ... Runs on APM hardware.
ArduPilot.org: APM - Ardupilot software for Pixhawk 2 hardware. This hardware was origionally developed by 3D Robotics.

Note that Arduino based platforms are embedded, minimalistic platforms.
The flight controller software in turn runs on a Real-Time Operating System (RTOS): (typically bundled with the flight stack)
ROS (Robot Operating System) not a true RTOS but a messaging and middleware layer and support applications which runs on a POSIX compliant OS such as Linux, designated for high-end functionality
Flight Hardware:
Most Open Source flight software runs on an Arduino based flight controllers developed by 3D Robotics known as the Pixhawk. This runs a single purpose embedded OS.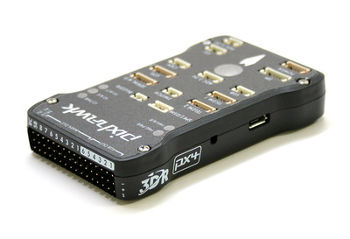 Rasberry Pi/Companion Computer (CC): (Note: Raspberry Pi B+ has been designed specifically with add-on boards in mind)
Also see software for
Raspberry Pi B+ ADD-ON BOARDS AND HATs
Ground Station Software:
PC Based:
Web Based:
Mobile App Software:
FlytBase Apps available as source code:
(only)
Other Software:
Drone Software:
Camaras:
Visible light, optical sensors (still cameras and video).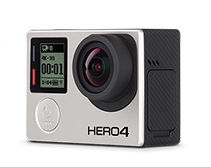 Micro Four Thirds Cameras: also known as MFT or M4/3 is a standard design for mirrorless, interchangeable lens digital cameras and lenses. The design facilitates smaller body designs and shorter focal distances supported by smaller lenses. The image sensor is 18 mm × 13.5 mm with an imaging area of 17.3 mm × 13.0 mm using a 4:3 image aspect ratio. Typical DSLRs are 3:2 defined by the traditional 35 mm format. Cropping is used to produce 16:9, 3:2 and 1:1 ratio images. The MFT format cameras are becomming a favorite for high quality drone photography.
Sensors:
Lidar, infrared sensors:
Gimbals:
Keeps the camera steady in 3 axis
Video Transmitters and Receivers:
Typically the video TX/RX is on 5.8 GHz. The transmitters typically have a USB Mini-B plug to the video camera. A RP-SMA (Reverse Polarity - Sub-Miniature Version A) antenna is connected using coaxial RF connectors.
Video Transmitters:
Video Receivers:
Display Screen Receivers:
Goggles:
Accessories:
Hoodman - hoods to block screen glare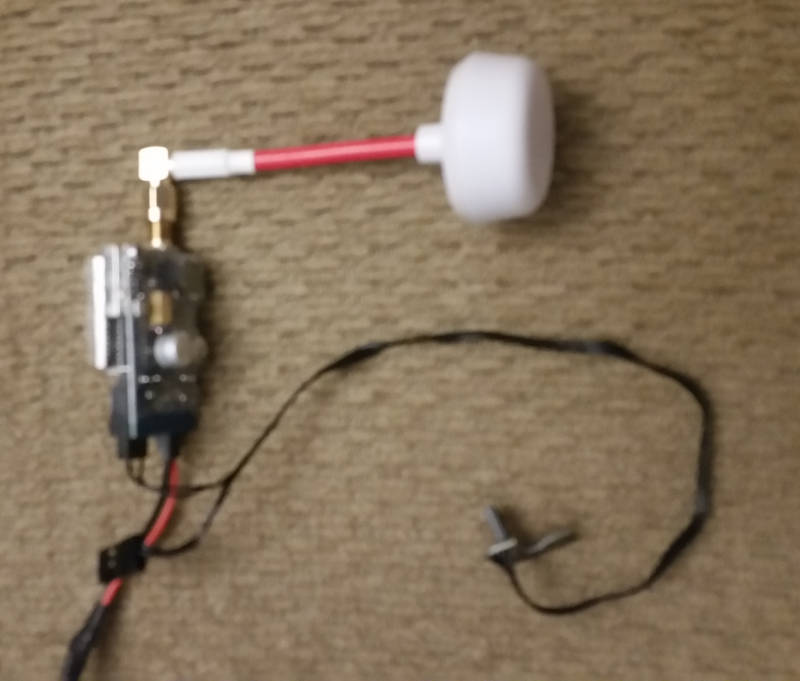 The black pigtail connects to the camera (in this case a GoPro), and the black/red pig tail connects to a power supply. Antenna is shown connected to the video transmitter.
Radio Control Transmitters and Receivers:
Left joystick:
Up/Down: Throttle to make the drone go up or down
Left/Right: yaw (spin counter clockwise/clockwise)
Right joystick:
Up/Down: Forward/backward flight also known as pitch
Left/Right: fly left/right also known as roll
Switchces and knobs control specific functions such as camera pitch, pre-programmed functions such as Return to Launch (RTL), etc. The screen in the lower middle is a telemetry display.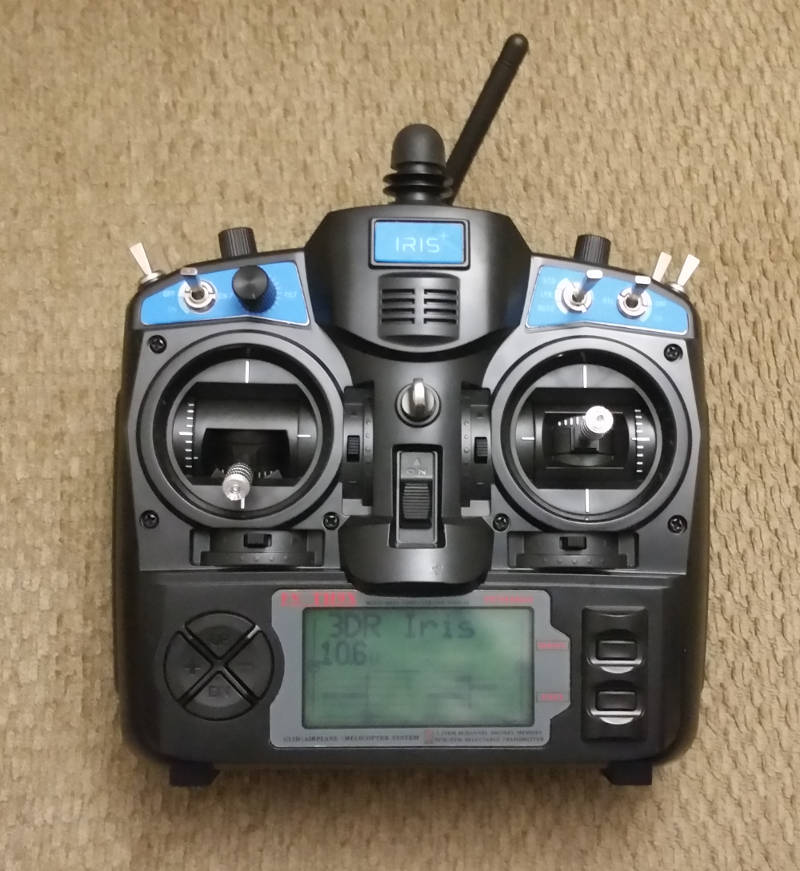 Extended Range Transmitters, Receivers and Antennas:
ItElite: 5 GHz - extended range video antennas
ItEDBS - DJI and racing extenders, Video (5GHz) and RC (2.4 GHz) transmitter range extending antennas to double or triple the normal range.
Power:
Typically the multicopter drones are electric powered using 11 to 15 volt (depending on the manufacturer) lithium-ion polymer batteries, also known as LiPO batteries. These batteries use a semi-solid polymer gel electrolyte instead of a liquid one. They are also charged in a Nomex burn proof pouch in case they catch fire while charging. The charger must also be careful not to over-charge the battery or exceed its charging rate to avoid over-temperature conditions. Overcharging can result in a slight vaporisation of the electrolyte resulting in delamination of the cells and diminished reliability.
Balance Connector: There is typically an extra pair of wires connecting the battery to the charger known as the "balance connector" which helps to monitor and "ballance" the charge among the cells in the battery. Without the balance connector, an imbalance can occur which could lead to cell damage or in extreme cases, result in a fire. The charging wire connects to the positive of one cell while the negative connects to one cell at the other end of the series of connected cells. For a typical 11.1 vold battery of three cells, the voltages are additive in series: 3.7v, 7.4v and 11.1 v. A single cell should never be charged beyond 4.2 v as damage and fire may occur. Only the balance connector will be connected to each cell in the series. The balancer can monitor and even discharge the higher voltage cells before they become problematic. There are three popular balance connector types:
TP: Thunder Power (2 mm spacing)
JST-XH (0.1 in spacing) [most popular]
Hyperion (0.1 in spacing)
One will have to choose a compatible battery charger combination.
Dangers:
Never charge a battery that is at a temperature below 0ºC (freezing) as you risk an explosion at these temperatures.
Cells that are obviously swollen or have physical damage should never be used. A swollen cell should never be punctured.
If the battery is getting hot, unplug it! This can lead to a swollen cell.
Only charge a LiPO battery in a fireproof container.
Never leave a LiPO battery charging unattended.
Never allow a single cell to discharge below 3.3 v for a 3.7 v battery. If the cell ever reaches 3.0 volts or lower, it is done, never use it again. This may sound strange when compared to NiCad or automotive batteries. Always store a LiPO battery charged (3.8 v) to avoid a low voltage condition.
A LiPO battery cell MUST stay within a voltage range of 3.0 to 4.2 volts to avoid damage to the battery. The electronic speed control (ESC) will have a low voltage cutoff (LVC) programmed to 3.0 volts to prevent an over-discharge condition. In flight there will be a sudden drop in power caused by the LVC.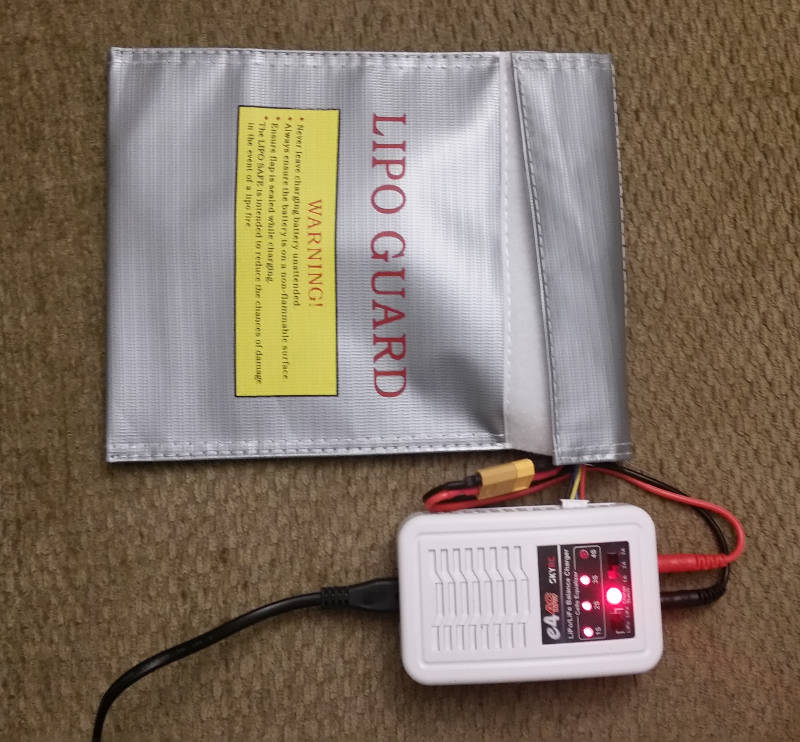 Battery Chargers:
Batteries:
Lithium Polymer batteries are used in drones because of their low weight compared to NiCad, NiMH and lead-acid batteries, have a high energy to weight ratio and offer high discharge rates.
C Ratings: Lithium Polymer batteries have a "C" rating to describe their "capacity" for discharge or continuous discharge rate. Charging is typically at a "1 C" rate. The burst rate is typically twice the continuous discharge rate but can not be sustained.
Single Cell Charging Capacity:
| Percent Charged | Voltage |
| --- | --- |
| 100% | 4.20v |
| 76% | 4.03v |
| 52% | 3.86v |
| 42% | 3.80v |
| 30% | 3.79v |
| 11% | 3.70v |
| 0% | 3.60v |
Don't fly with less than 3.7 volts.
Drone Battery Vendors: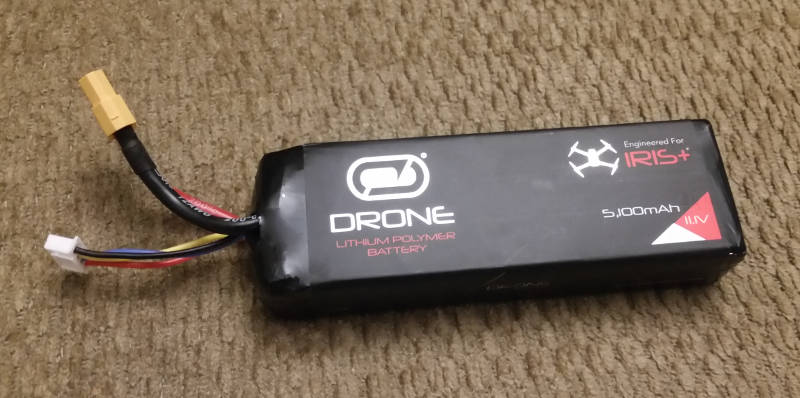 Venom LiPO 5100 mAh, 11.1 volt 3S 8C battery for the IRIS+
Discharge rate: 8C (5.1 A x 8 = 40.8 A max continuous discharge rate)
Number of Cells in Series: 3 S (3 x 3.7v cells in series = 11.1 volts)
Power connector: XT60
Ballance connector: JST-XH
Weight: 320 g
Dimensions: 13.5 cm x 4 cm x 2.5 cm
Motors:
Drone Structure and Parts:
Open Designs:
Accessories:
Travel Cases:
Drone Services:
Drone Related Acronyms:
| Acronym | Description |
| --- | --- |
| AOI | Asynchronous Input/Output |
| CAN bus | Controller Area Network bus standard for microcontrollers and devices to communicate with each other in applications without a host computer |
| CC | Companion Computer (typically a real-time flight "companion" computer connected to a Rasberry Pi) |
| ESC | Electronic Speed Controller (controls the rotational speed of the electric motors) |
| FPV | First Person View |
| GCS | Ground Control Station |
| GNSS | Global Navigation Satellite System (using GPS, GLONASS, Galileo or BeiDou systems) |
| HAL | Hardware Abstraction Layer |
| HAT | Hardware Attached on Top (companion processor), also Height Above Terrain |
| HDMI | High-Definition Multimedia Interface (video interface) |
| IMU | Inertial Measurement Unit |
| INS | Inertial Navigation System (used where GPS is blocked/shadowed or has multi-path errors) |
| LVC | Low Voltage Cutoff (set by the ESC to avoid battery discharge below 3 v) |
| LWIR | Long Wave Infra Red |
| MIPI | Mobile Industry Processor Interface (VGA camera interface) |
| OSD | On Screen Display |
| OTG | On The Go USB port for a device to act as a host |
| ROS | Robot Operating System - middleware layer and support apps which run on Linux or a POSIX compliant OS |
| RTOS | Real-Time Operating System (code runs on processor without sharing with multiple users and applications which reduce the latency and predictability of the software's response time) |
| SUAS | Small Unmanned Aerial Systems |
| UAS | Unmanned Aerial Systems |
| UAV | Unmanned Aerial Vehicle |
| UBEC | Universal Battery Eliminator Circuit |
| VGA | Video Graphics Array |

Books: